Franke Direct drive bearing systems utilise the unique advantage of the Franke wire race bearing principle. By eliminating the inner & outer ring found in traditional bearing designs the wire race bearing element can be incorporated directly into the housing structure allowing you to use your choice of material, Aluminium, Carbon, Plastics, etc. In direct drive bearings the static part carries the stator whilst the rotating part works as the rotor of the electric drive.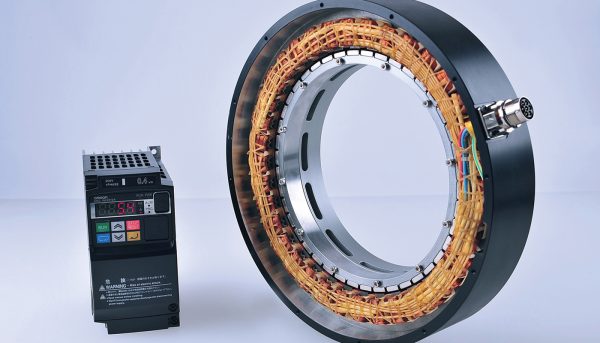 Using Aluminium the complete direct drive bearing assembly is still lighter than an equivalent steel bearing. Higher dynamics & speeds are achieved with improved acoustics, & the concept is already well established & proven in the Franke "Flusterlager" bearings widely used in MRI & CT scanners throughout the world. Applications in filling, Dosing, PCB assembly & future use in electric vehicles is already well developed.
An ingeniously simple principle
Our Wire Race Bearings are based on a simple yet ingenious principle: Individual race rings made of wire are fitted with a raceway that is designed precisely to match the diameter of the rolling elements. Therefore, the rolling action does not take place directly between the rolling elements and mating structure, but rather with low-friction on the four open race rings. This engineering principle permits free design of the mating structure in terms of its geometry and material selection.
Compact and lightweight
Wire Race Bearings are extraordinarily compact and fit snug in even the tiniest mounting spaces. They are available either as bearing elements (consisting of race rings, rolling element and cage), or as ready-to-use bearing assemblies together with the mating structure. Their compact form and the free material selection for mating structures permit the construction of lightweight designs whose low masses also require less operating power.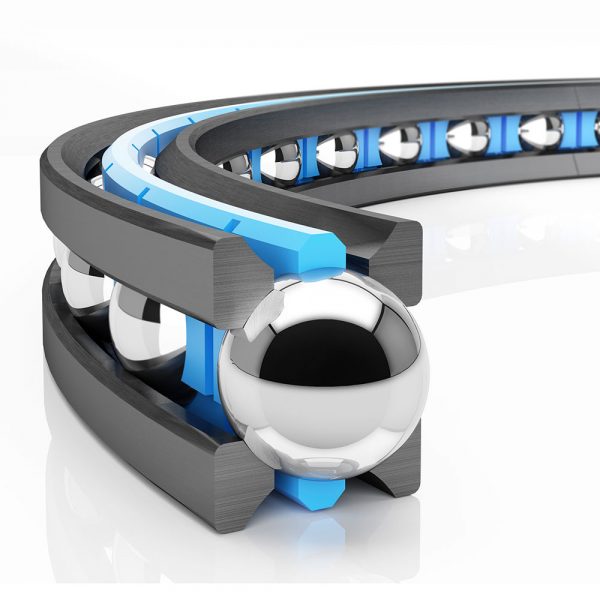 Further questions? Get in touch