Slim Bearings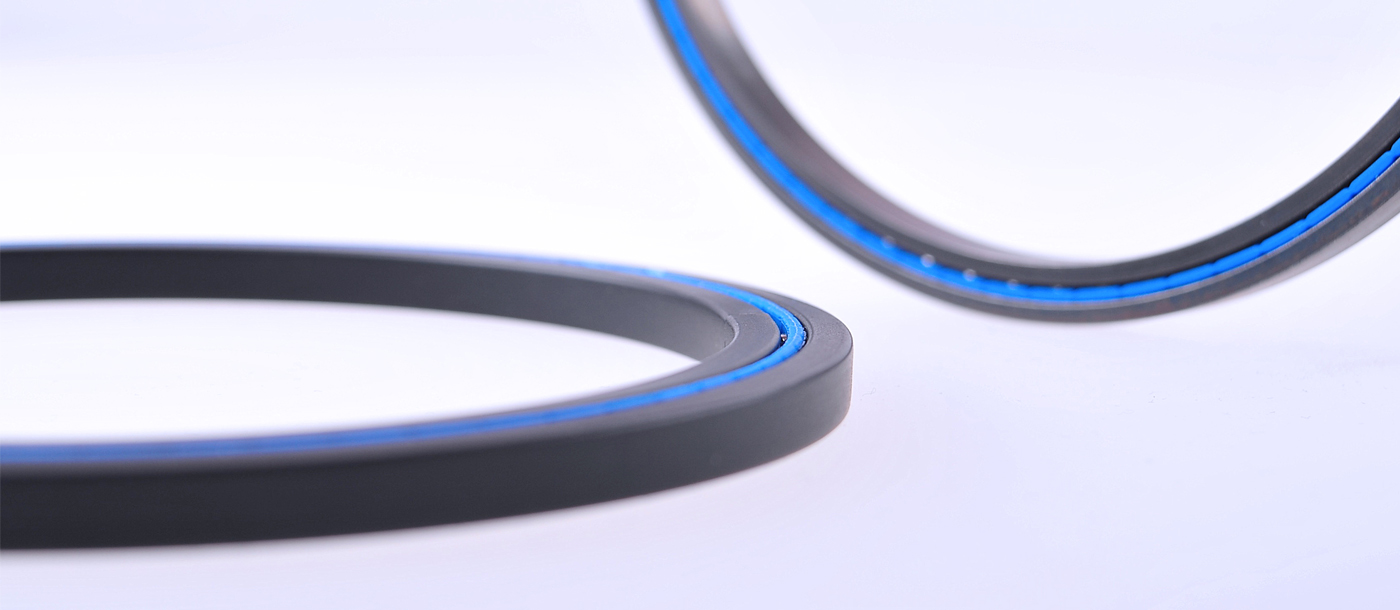 Franke Slim bearings are manufactured in 7 size ranges, LSA4 (3" – 15" bores) with 7mm section, LSA6 (4.5" – 15" bores) with 6.35mm section, LSA8 (5.5" – 30" bores) with 7.94mm section.
The LSB range is offered with steel enclosure as LSB 3/8" 9.525mm section with bores from 4.75" – 25", LSB1/2" 12.7mm section with bores from 6" – 25" LSB3/4" 19.05mm section with bores from 7" – 25" & LSB1 25.4mm section with bores from 8" to 25" All LSB types are encapsulated with 2 piece steel sleeves to provide faster & simpler assembly.
NEW: Slim bearings Type LSC with new size LSC 4
From now on, the LSC4 se­ries of slim be­a­rings with elas­to­mer will be ex­ten­ded by the smal­lest type LSC 4.The mo­ti­va­ti­on for the de­ve­lop­ment came through a se­ri­al appli­ca­ti­on in Switzer­land for use in a centri­fu­ge. The goal was to re­du­ce the no­i­se, which has been re­ached im­pres­si­ve­ly using elas­to­mer slee­ves.
An ingeniously simple principle
Our Wire Race Bearings are based on a simple yet ingenious principle: Individual race rings made of wire are fitted with a raceway that is designed precisely to match the diameter of the rolling elements. Therefore, the rolling action does not take place directly between the rolling elements and mating structure, but rather with low-friction on the four open race rings. This engineering principle permits free design of the mating structure in terms of its geometry and material selection.
Compact and lightweight
Wire Race Bearings are extraordinarily compact and fit snug in even the tiniest mounting spaces. They are available either as bearing elements (consisting of race rings, rolling element and cage), or as ready-to-use bearing assemblies together with the mating structure. Their compact form and the free material selection for mating structures permit the construction of lightweight designs whose low masses also require less operating power.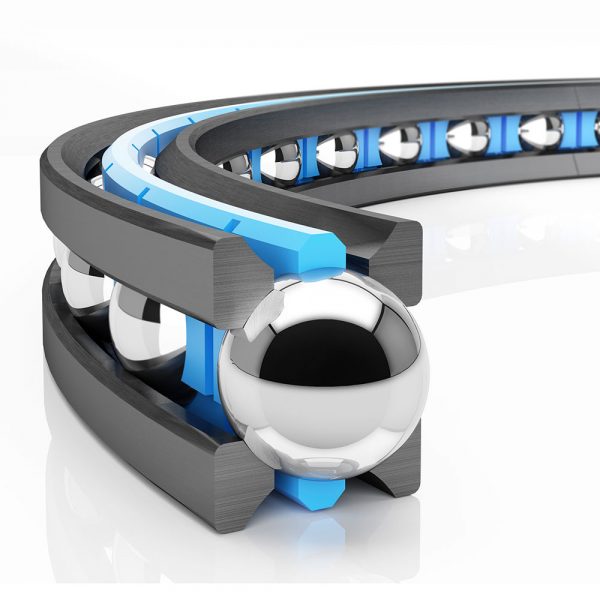 Further questions? Get in touch