Wire Race Bearings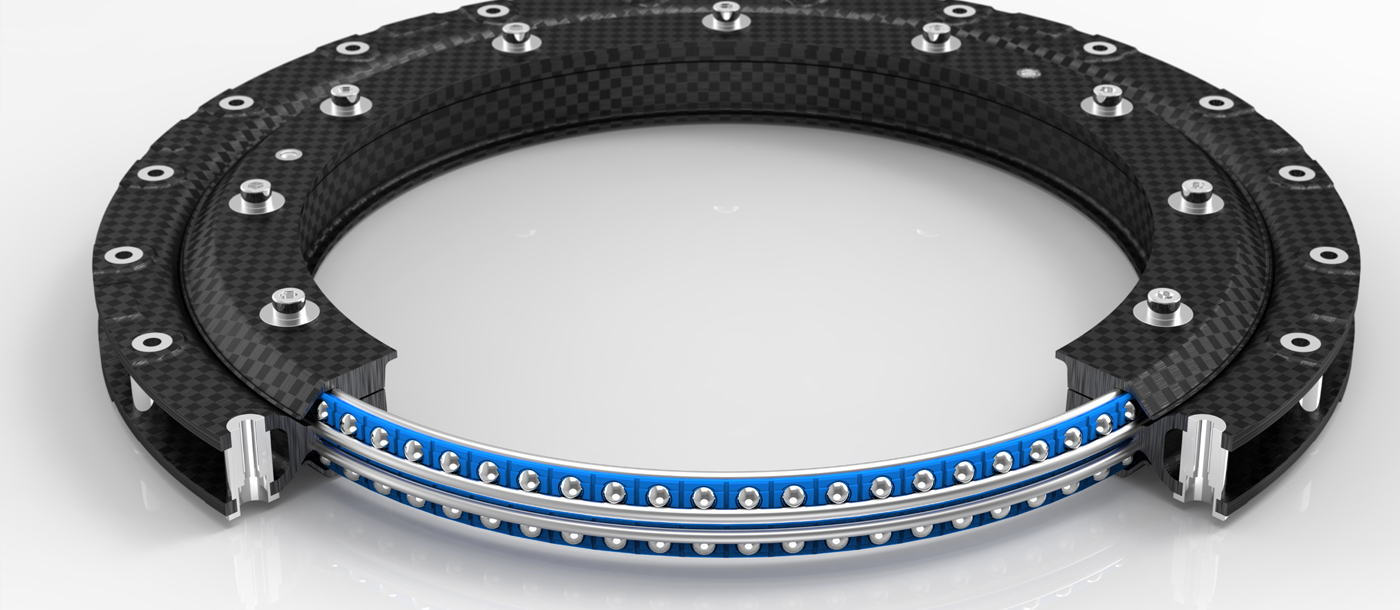 The Wire race bearing invented & patented by Erich Franke in 1934 is fundamental to all Franke bearing systems. The compact profile of the wire race design enables high accuracy & load capacity & allows flexibility of design. Franke wire race bearing elements consist of 4 raceway wires encapsulating a ball bearing cage.
The wires are offered as drawn or ground profile & are infinitely variable in size. 4 point load capacity allows equal loading in all directions, adjustable preload gives variable controlled rotational resistance in any bearing size from 50mm to 2000mm diameters & above. The LE ranges of wire race bearing elements are offered in 9 size ranges. LEL 1.5, LEL 2.5, LEL 4, LEL 5, LEL 7, precision ground raceways, profiles from 5.9mm to 20.9mm with dynamic load capacities up to 119kN LER 2, LEL 3, LEL 4, LEL 5, use rectangular profile drawn steel wires & offer easier integration & lower cost than ground types.
Sizes from 80mm 1800mm diameters, 7.45mm to 15.75mm sections, & load capacities to 101kN are available. Special constructions for non-corrosive, Aerospace, In-flight, Marine, Medical/Scientific, vacuum, radioactive, & other special environments can be provided.
An ingeniously simple principle
Our Wire Race Bearings are based on a simple yet ingenious principle: Individual race rings made of wire are fitted with a raceway that is designed precisely to match the diameter of the rolling elements. Therefore, the rolling action does not take place directly between the rolling elements and mating structure, but rather with low-friction on the four open race rings. This engineering principle permits free design of the mating structure in terms of its geometry and material selection.
Compact and lightweight
Wire Race Bearings are extraordinarily compact and fit snug in even the tiniest mounting spaces. They are available either as bearing elements (consisting of race rings, rolling element and cage), or as ready-to-use bearing assemblies together with the mating structure. Their compact form and the free material selection for mating structures permit the construction of lightweight designs whose low masses also require less operating power.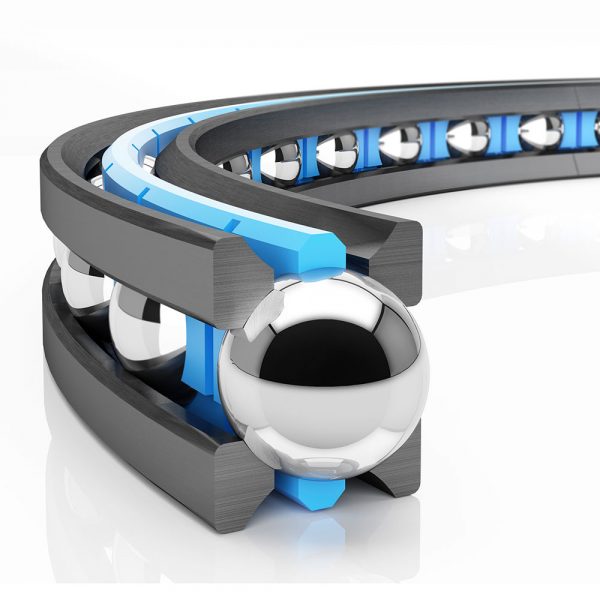 Further questions? Get in touch